Tissot PRS516 T044.417.27.031.00 watch

Unfortunately, this product is not in stock
Product parameters:
General
Water resist:
100 m/10 bar
Country of origin:
Switzerland
Dial
Luminescence:
hands and indexes
Case
Material:
steel (316L) + PVD coating
Bezel:
fixed
tachymeter
steel
Surface:
polished/brushed
Package contents:
original watch
original box (type varies according to the watch collection)
multi-lingual operating instructions
warranty card (certificate)
product catalogue
brochure about the history of the Tissot brand
international warranty booklet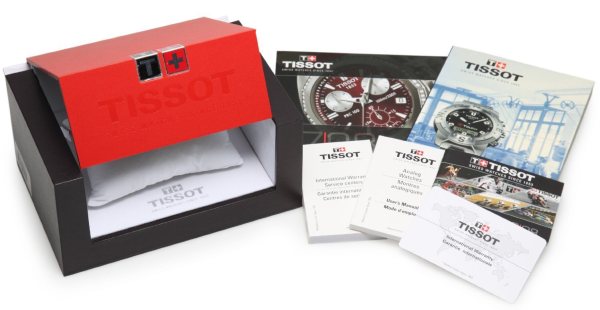 Tissot is a Swiss watchmaker. The company was founded in Le Locle, Switzerland by Charles-Félicien Tissot and his son Charles-Émile Tissot in 1853. Tissot introduced the first mass-produced pocket watch as well as the first pocket watch with two time zones in 1853 and the first anti-magnetic watch in 1929.
The Tissot company was also the first to make watches out of plastic (IDEA 2001 in 1971), stone (RockWatch in 1985), mother of pearl (the Pearl watch in 1987), and wood (the Wood watch in 1988).
Tissot introduced its first tactile watch, with "T-Touch," technology in 1999; watches containing this technology have a touch-sensitive sapphire crystals to control various functions like compasses, barometer, altimeter and thermometer. The latest models in the T-Touch series, T-Touch Expert Solar and T-Touch Lady Solar holds 25 functions.
Tissot has been a member of The Swatch Group Ltd. since 1983, the largest watch producer and distributor in the world. Tissot has been the Official Timekeeper for a multitude of major sports, including MotoGP, Ice Hockey, Cycling, the Fencing World Championships, and being the Official Timekeeper means that Tissot has the privilege and the responsibility of actually timing each of these sports.
You might also be interested in…