Citizen CA0330-59A Chronograph watch
Product parameters:
General
Water resist:
100 m/10 bar
Bracelet
Surface:
polished/brushed
Case
Surface:
polished/brushed
Package contents:
original watch
original box (type varies according to the watch collection)
multi-lingual operating instructions
international warranty booklet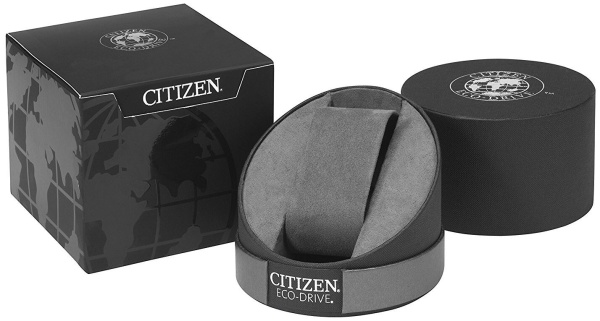 Citizen was founded in 1930 and today deservedly holds the title of the largest watch company ever. Citizen's tremendous market share is shown, for example, in data from 1999, when a total of 292 million watches came out from Citizen's workshops. This represented nearly a quarter of the volume produced worldwide.
Citizen is a patron of a range of innovative solutions that have been successfully integrated into minimalist watchmaking mechanisms. However, the most successful is patented Eco-Drive® technology, which allows powering quartz clock drive using light.
At the present time, Citizen equips most of its watches with this type of clock drives, whether these are popular pilot, diving or elegant watches. The radio-controlled watch, which in combination with the Eco-Drive® system not only means the end of battery replacement, but also no need to set the time, has also become renowned. This system always sets the watch automatically for you.
You might also be interested in…