Casio PRG-600YB-2 Pro Trek watch

Product parameters:
General
Water resist:
100 m/10 bar
Dial
Luminescence:
hands and indexes
Package contents:
original watch
original box (type varies according to the watch collection)
multi-lingual operating instructions
international warranty booklet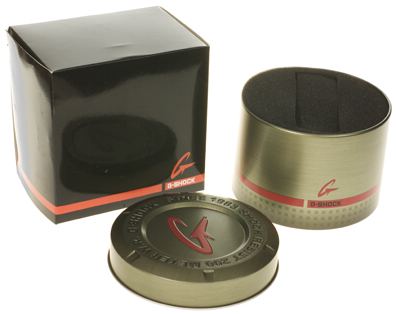 Founded in 1946 by an engineer named Tadao Kashio, Casio's first breakthrough product was a finger ring cigarette holder. Known as the 'yubiwa pipe', it became so successful that the profits helped propel the company's future as an electronic goods manufacturer.
Starting with electronic calculators in the early 1950s, Casio quickly branched out into different product categories, which included musical keyboards, digital clocks and digital cameras. Its first venture into wristwatches came by way of the G-Shock in 1983. The watch became a worldwide phenomenon for its incorporation of ultra-precise quartz technology with super-robust functionality, anchored by a 'Triple 10' performance concept – 10-bar water resistance, 10-year battery life, and shock-resistance that can withstand a 10-metre drop.
The success of the G-Shock was significant not just to Casio, but also the narrative of modern watchmaking. The popularity of affordable and precise quartz watches during the 1980s almost obliterated the Swiss watch industry, which produced mostly mechanical watches. Today, the legacy of the G-Shock has endured and flourished, establishing Casio as a bona fide producer of electronic timepieces with a well-established repertoire including collections like the Sheen and Edifice.
You might also be interested in…