Seiko SNJ025P1 Prospex Sea Solar Diver Arnie watch

Unfortunately, this product is not in stock
Product parameters:
General
Collection:
Prospex Diver
Water resist:
200 m/20 bar
Dial
Luminescence:
hands and indexes
Case
Material:
steel (316L) + plastic
Bezel:
rotating
diving
steel
Others
ISO 6425 Divers Certification
Package contents:
original watch
original box (type varies according to the watch collection)
multi-lingual operating instructions
warranty card (certificate)
international warranty booklet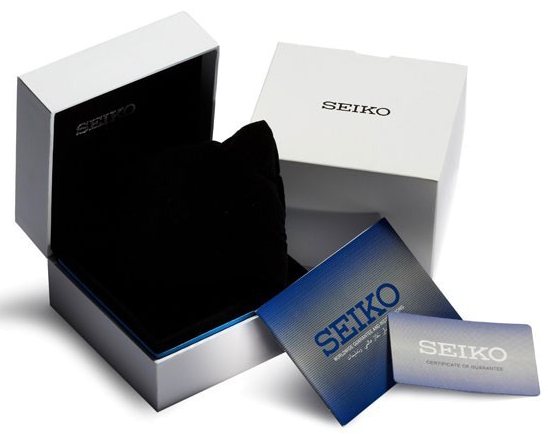 The company was founded in 1881, when Kintarō Hattori opened a watch and jewelry shop called "K. Hattori" in the Ginza area of Tokyo, Japan. He began to produce clocks under the name Seikosha in 1882, meaning roughly "House of Exquisite Workmanship". Seiko is a Japanese word meaning "exquisite" or "success".
The first watches produced under the Seiko brand appeared in 1924. In 1969, Seiko introduced the Astron, the first production quartz watch; when it was introduced, it cost the same as a medium-sized car. Seiko later went on to introduce the first quartz chronograph. In the late 1980s, Seiko produced the first Kinetic watch that combined the self-energizing attributes of an automatic watch with quartz accuracy. The watch is entirely powered by its movement in everyday wear.
In 1985, Orient and Seiko established a joint factory. The company was incorporated (K. Hattori & Co., Ltd.) in 1917 and was renamed Hattori Seiko Co., Ltd. in 1983 and Seiko Corporation in 1990. After reconstructing and creating its operating subsidiaries (such as Seiko Watch Corporation and Seiko Clock Inc.), it became a holding company in 2001 and was renamed Seiko Holdings Corporation as of July 1, 2007.
You might also be interested in…