Victorinox 006019 Airboss Mechanical strap

Product parameters:
General
Country of origin:
Switzerland
Package contents:
original watch
original box (type varies according to the watch collection)
multi-lingual operating instructions
warranty card (certificate)
international warranty booklet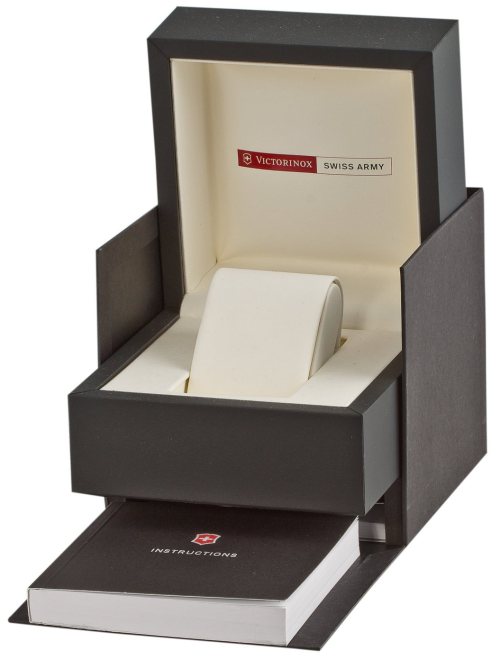 Victorinox is a knife manufacturer based in the town of Ibach, in the Canton of Schwyz, Switzerland. It is well known for its Swiss Army knives and high-quality swiss made wrist watches.
The company was founded in 1884 by Karl Elsener. Since 1891, the company has delivered knives to the Swiss army. Their emblem—a cross in a shield—has been used by Victorinox since 1909. That year, the mother of founder Karl Elsener died and he named the company "Victoria" in her honour. In 1921, with the addition of "inox" (abbreviation for acier inoxydable, the French term for stainless steel) into their products, the brand and name of the company became the present "Victorinox" ("Victoria"+"Inox").
In 1989 Victorinox entered the timepiece business in the United States under the brand name "Swiss Army". Victorinox has various collections of watches which range from luxury dress watches to rugged dive watches. They feature high-quality mechanical and quartz movements ETA or Ronda. Collections include Infantry, Airboss, Maverick or I.N.O.X. All timepieces are produced in Switzerland.
You might also be interested in…